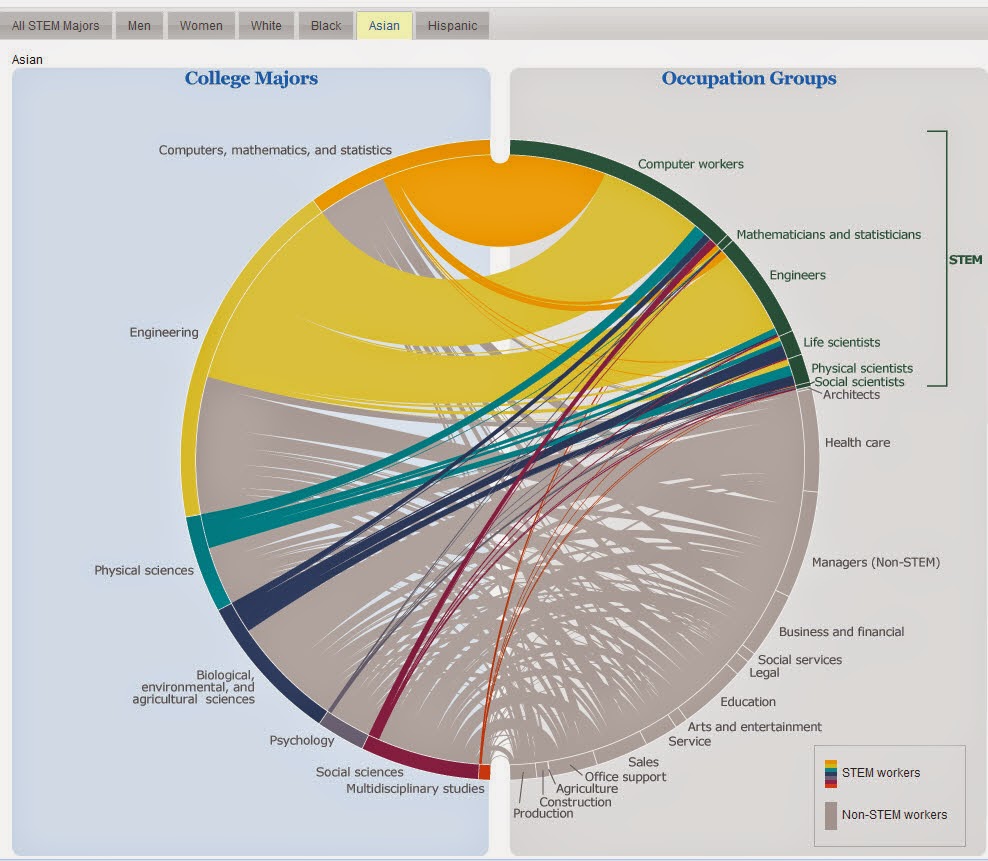 Originally shared by ****
Where do college graduates work?
A Special Focus on Science, Technology, Engineering and Math
On the interactive version, hovering over a major will show which fields its graduates ended up working in. The thickness of the lines reflects the share of people in each major-occupation combination.
http://www.census.gov/dataviz/visualizations/stem/stem-html/