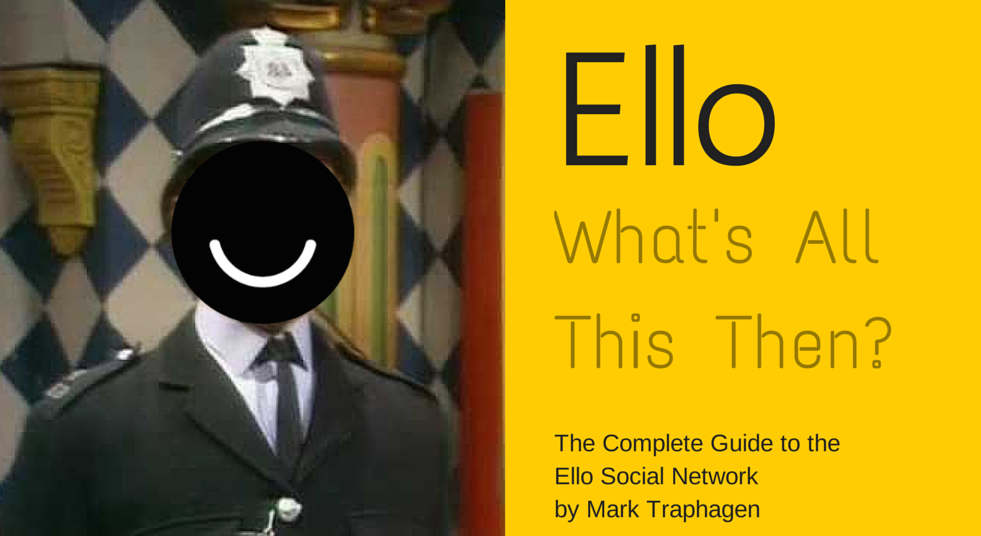 Originally shared by Mark Traphagen
The FREE Complete User Guide to Ello
I've published what I believe to be the first Complete User Guide to Ello. Read it on the web for free at http://stonet.co/ElloUserGuide
The guide covers every aspect of Ello, including:
➢ Creating an account and profile
➢ The Ello home page
➢ Following users
➢ Finding users
➢ Posting and commenting
➢ Ello best practices: How to become a super user
➢ Extras: Text formatting, Emojis, and Ello services
Feel free to share a link to this guide anywhere and everywhere. I'd only ask that you not reproduce it anywhere without permission. I'll have a downloadable PDF version available soon.
Here's an easy to share link to the guide: http://stonet.co/ElloUserGuide
Let me know if you see any errors or anything I left out that you'd like covered!