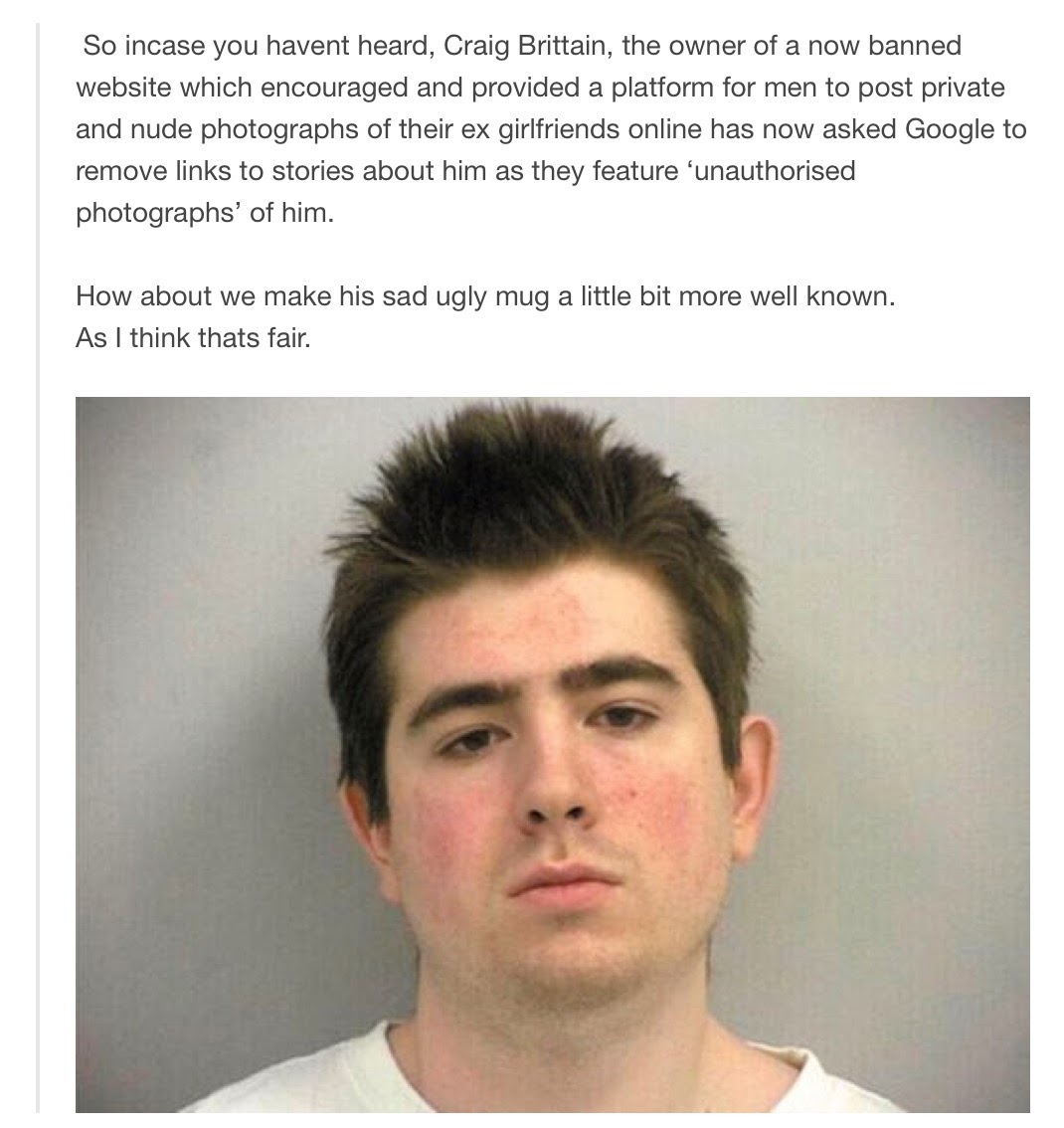 Craig Brittain, a name and a face to remember…
Originally shared by The Bitchy Pundit
Revenge porn purveyor Craig Brittain, meet karma. You worthless piece of crap. Here's the full story on this asshole:
http://www.msn.com/en-gb/news/techandscience/owner-of-revenge-porn-site-asks-google-to-remove-links-to-his-own-photos/ar-BBhYORx
I think that in order to propagate and worsen Craig Brittain (make sure you use his name as often as possible, for SEO purposes) embarrassment and rage, we should all share by adding our commentary. Here's mine:
After seeing this picture of Craig Brittain, I'm relieved that his face is all I've been subjected to. Seeing as much of him as he showed of his victims would only bring more ugliness to the world.