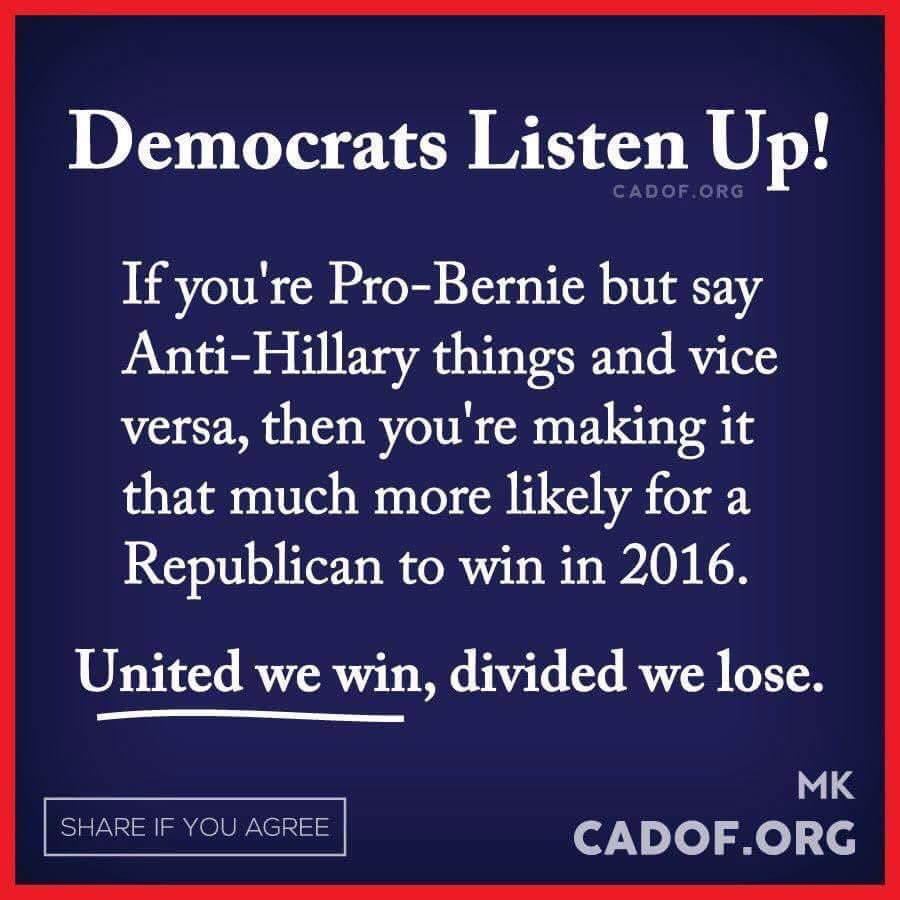 Originally shared by Lissette Carlo
I'll go with what Bill Maher said the other day which I'm totally behind.
You have a choice between the fish or the chicken.
If the fish isn't available then you opt for the chicken.
Because no matter what #Hillary2016 or #Bernie2016 is a whole lot better than the #GOP choices.
And if we get Hillary, that's 2 for the price of one. Bill Clinton & Hillary Clinton