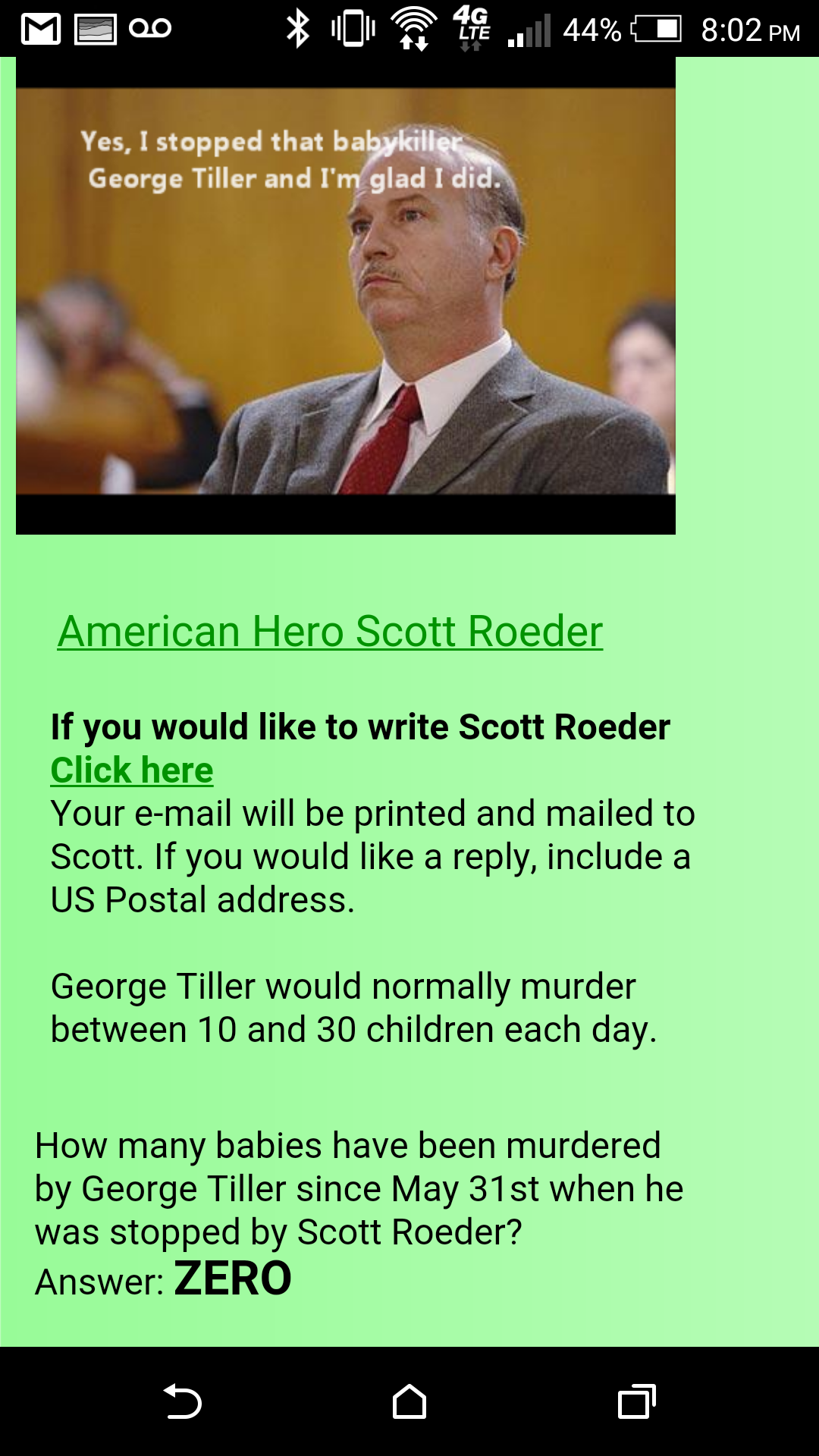 I'm very sorry to wax political, but unfortunately, the times seem to require it.
Originally shared by Rugger Ducky
This is Army of God's website. Just now. If you're confused who they are, they're a violent anti-abortion Christian terrorist organization. They hid and protected Eric Rudolph through his years hiding from law enforcement.
I've had at least a dozen white Christian men tell me today there is no active hate machine determined to murder abortion providers. And certainly not in the name of their god.
Of course they're all applauding yesterday's murders.
Because they aren't pro life. They aren't Christians. They're hateful people looking for any excuse to hate someone. And this gives them the twisted belief that they're saving people.