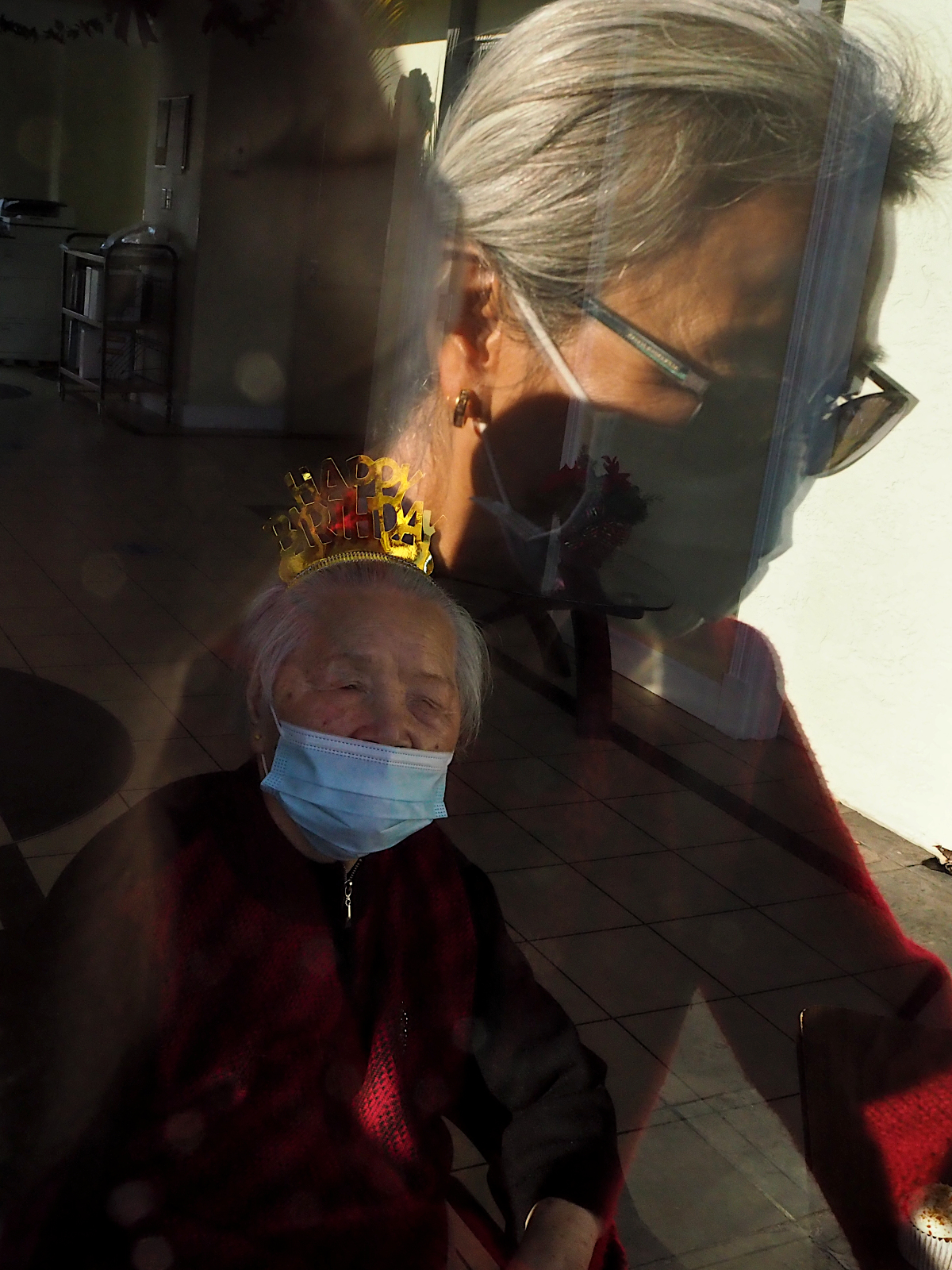 2020-12-09.  Wednesday. Christina's Mom died this morning at 0310.  There was a 100th birthday celebration for her a little while ago, on 2020-11-28. "Celebration" in quotes — socially distanced masked small groups from different family units took turns standing in front of the lobby window waving to her. She was in her wheelchair, eyes almost closed.
Two days ago she tested positive for COVID.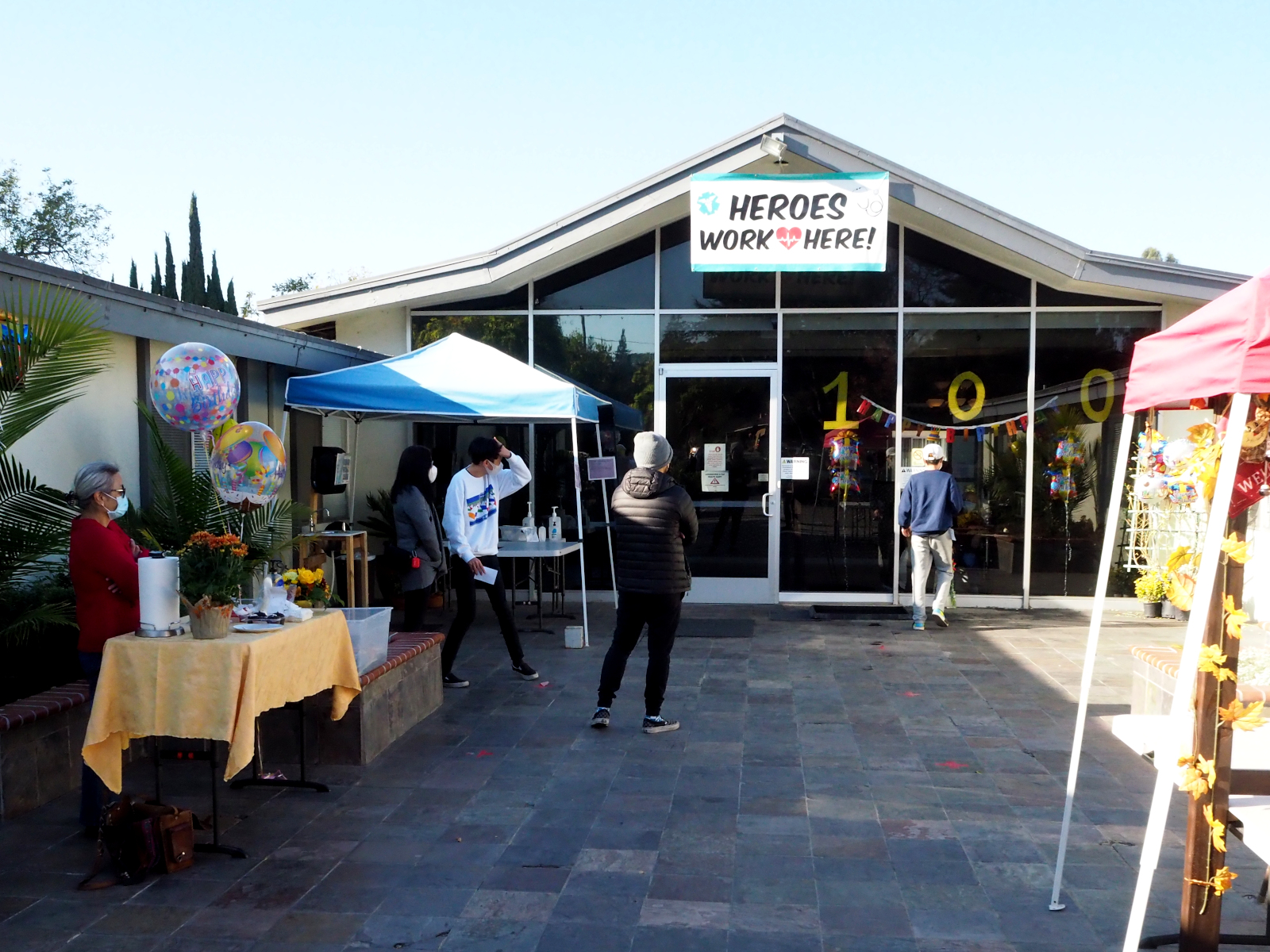 I didn't get pictures of everyone — there were 30 some people all together.