I have a little telescope: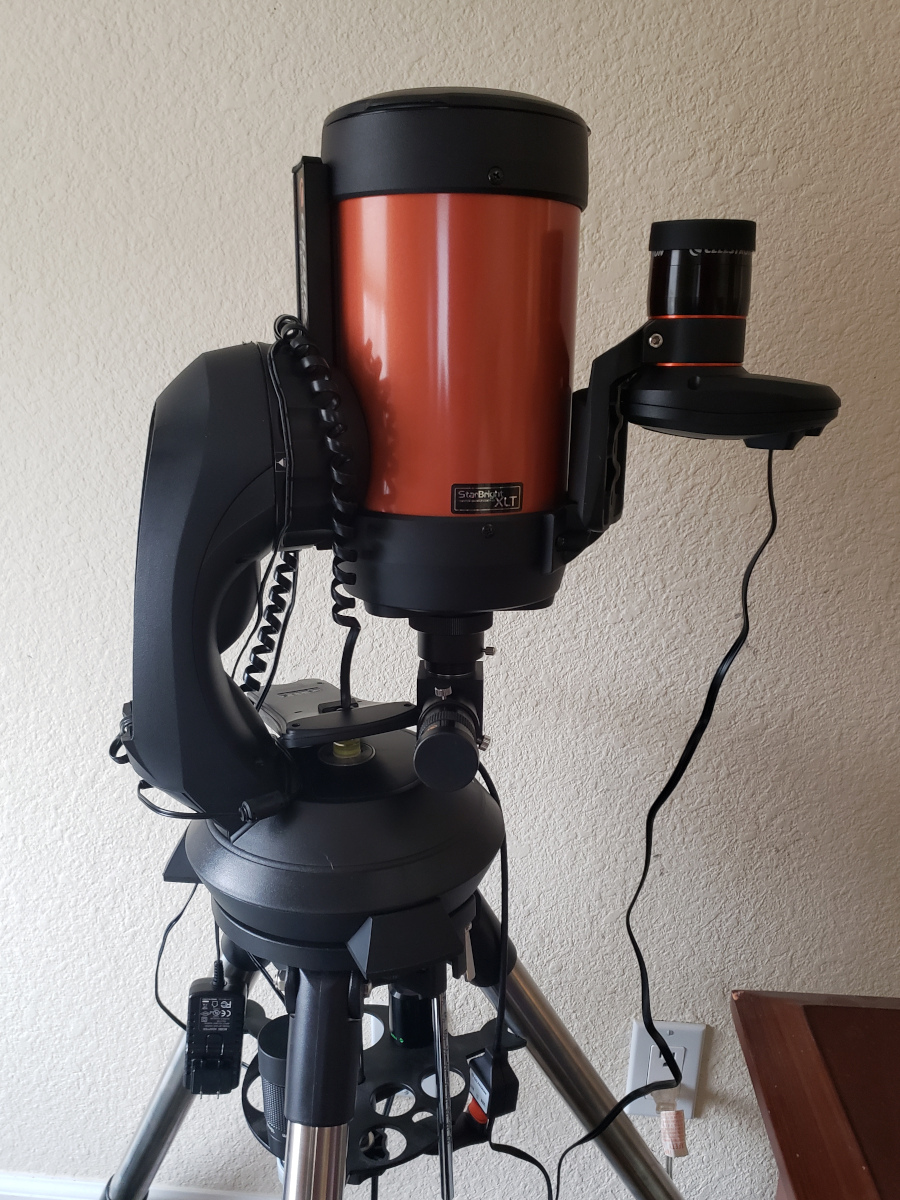 As astronomical telescopes go, it's pretty small: a Celestron NexStar 5 SE.  If the seeing is extremely good, I can see the rings of Saturn with it.  Unfortunately, where I live the seeing is almost never very good.  I tried my best to get pictures of Jupiter and Saturn as they danced close to each other.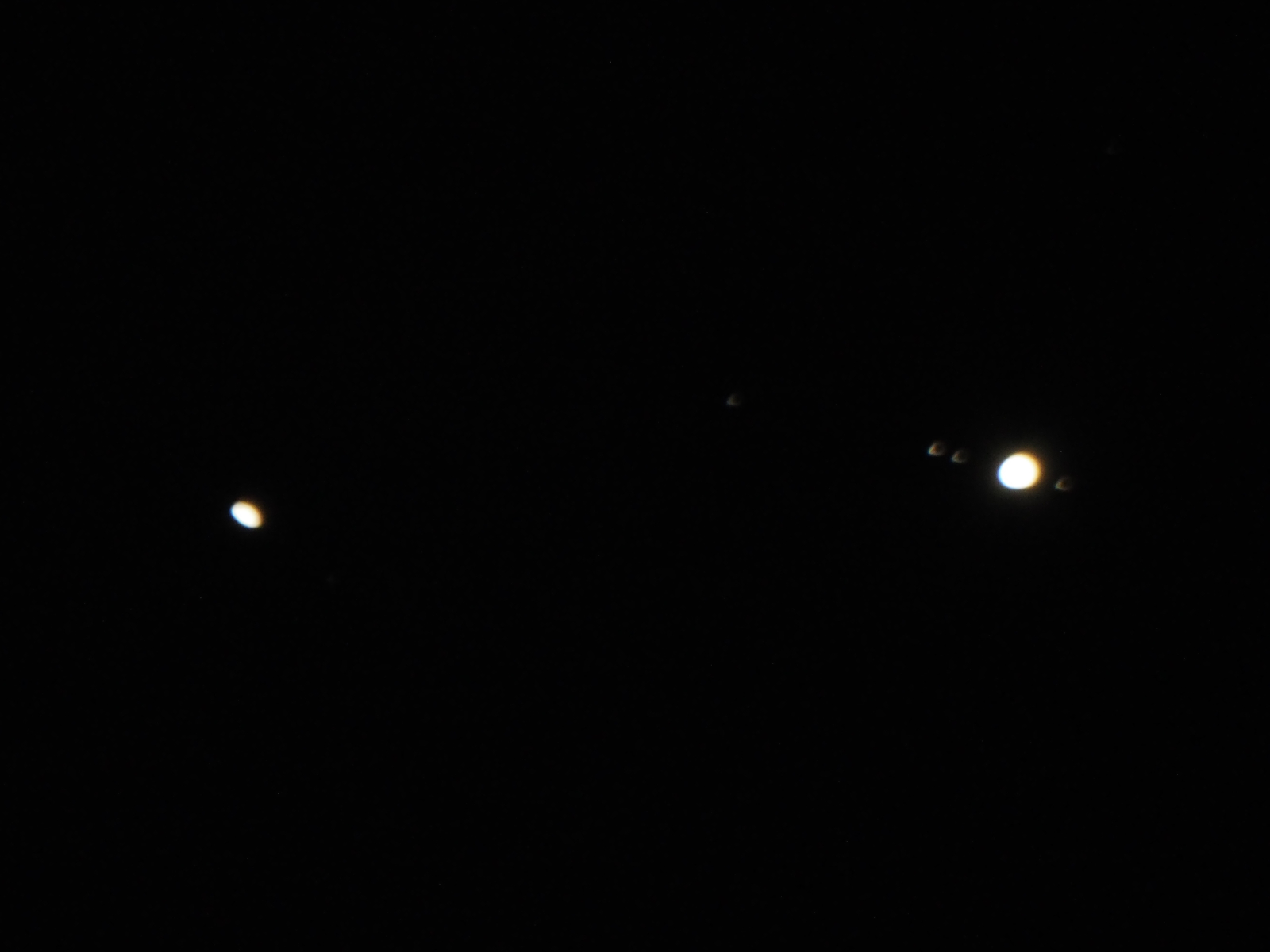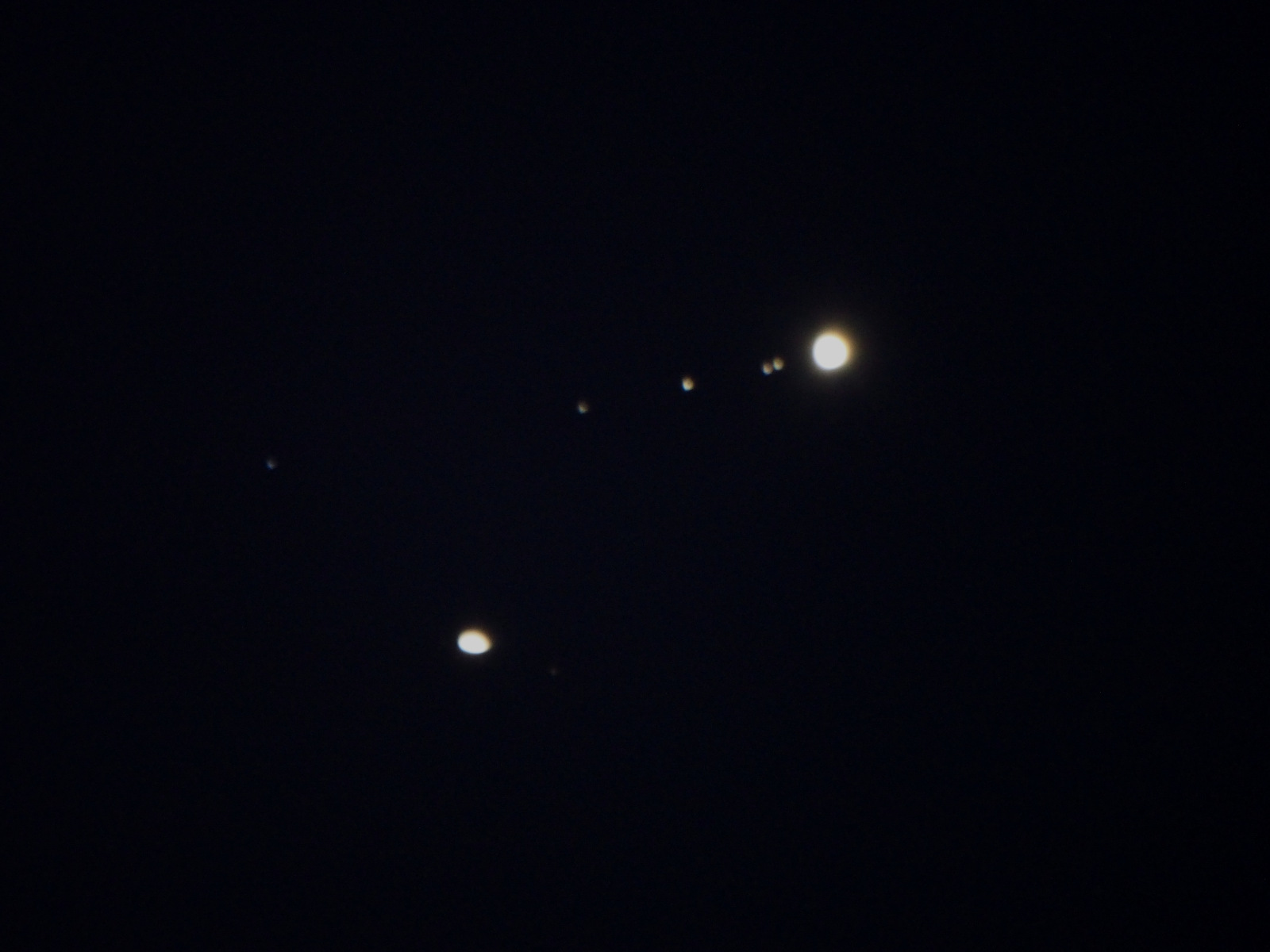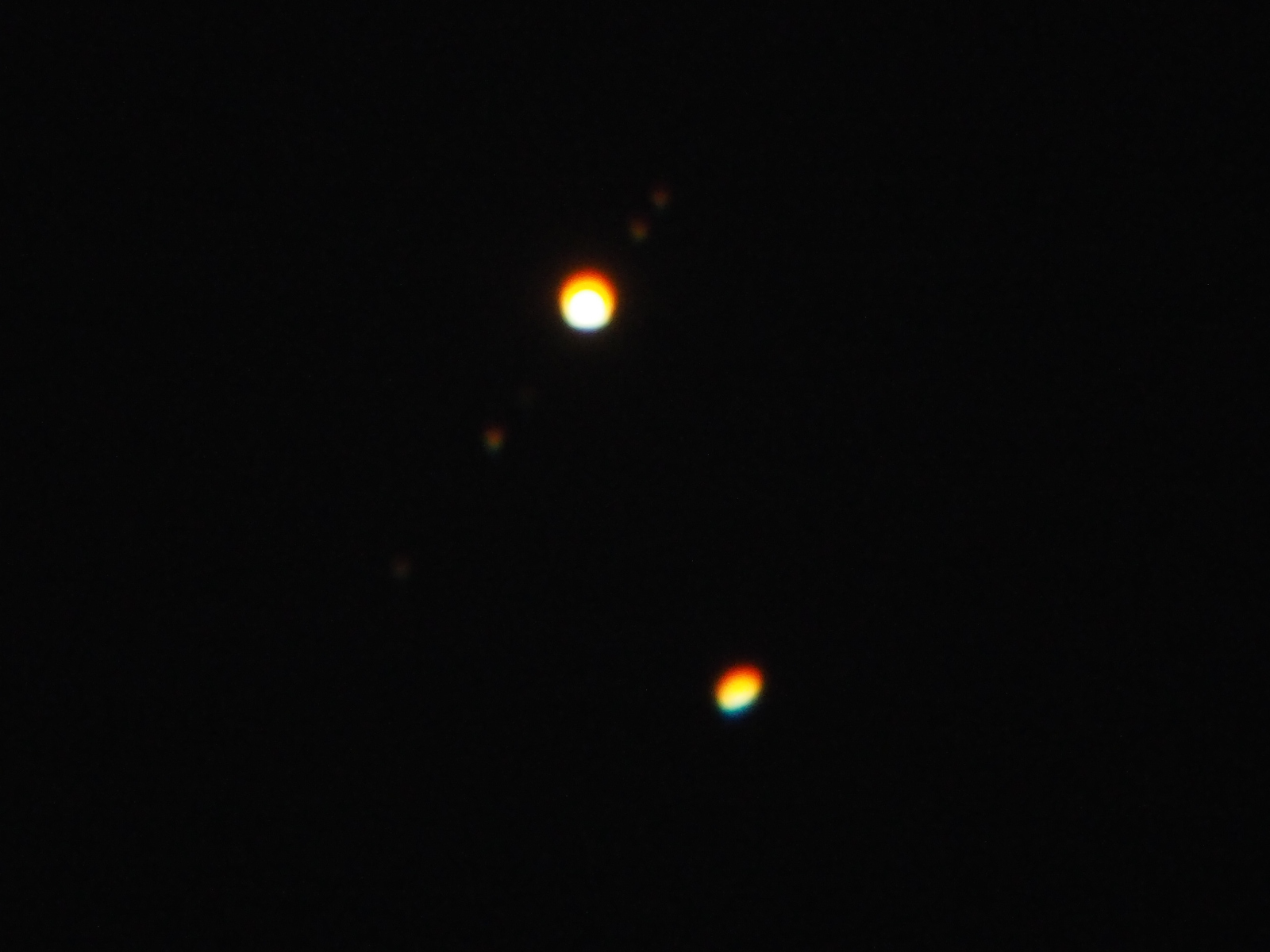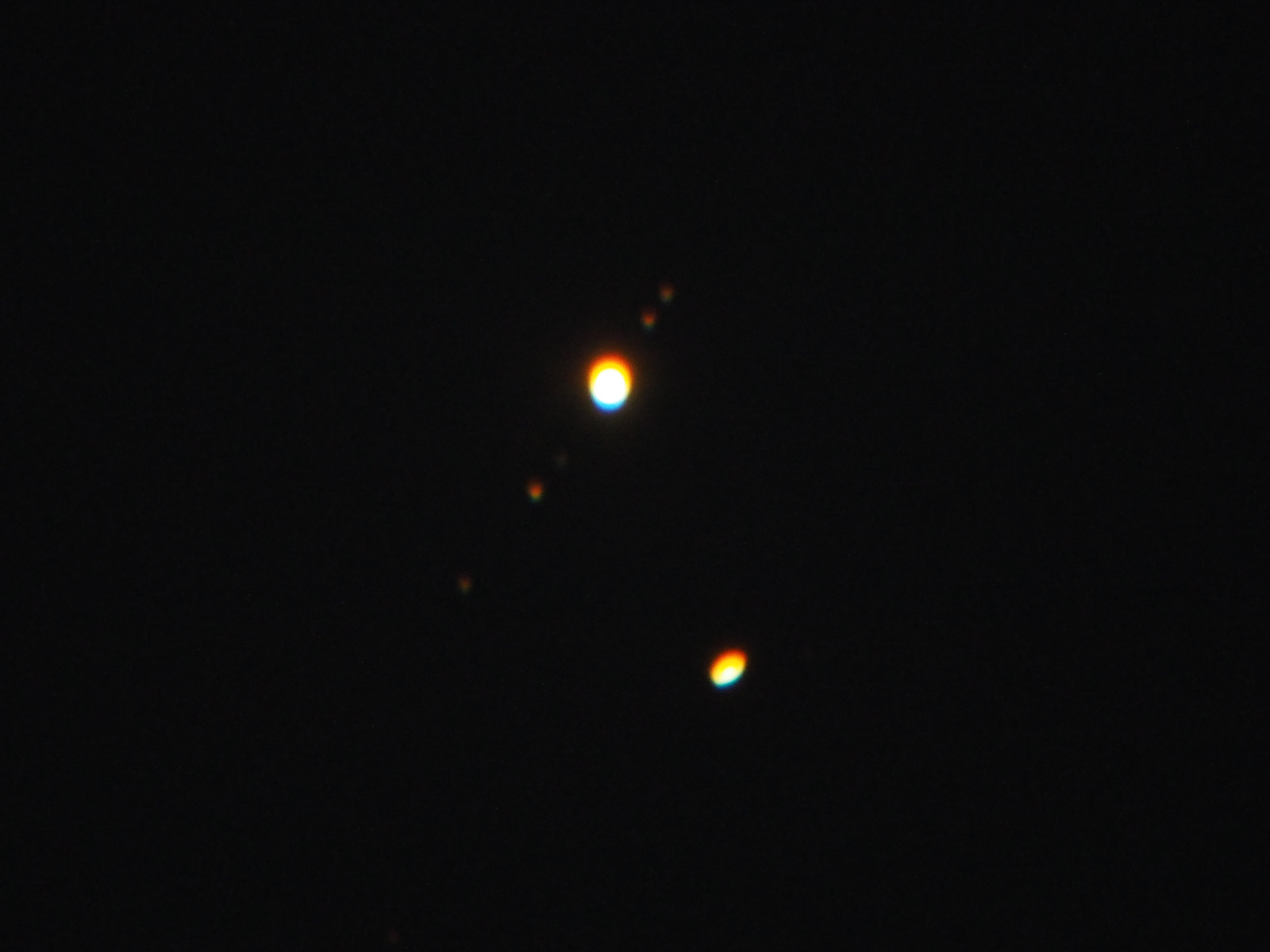 December 21 was the night of closest approach.  Unfortunately the air wasn't very clear; drifting clouds sometimes blocked the view entirely.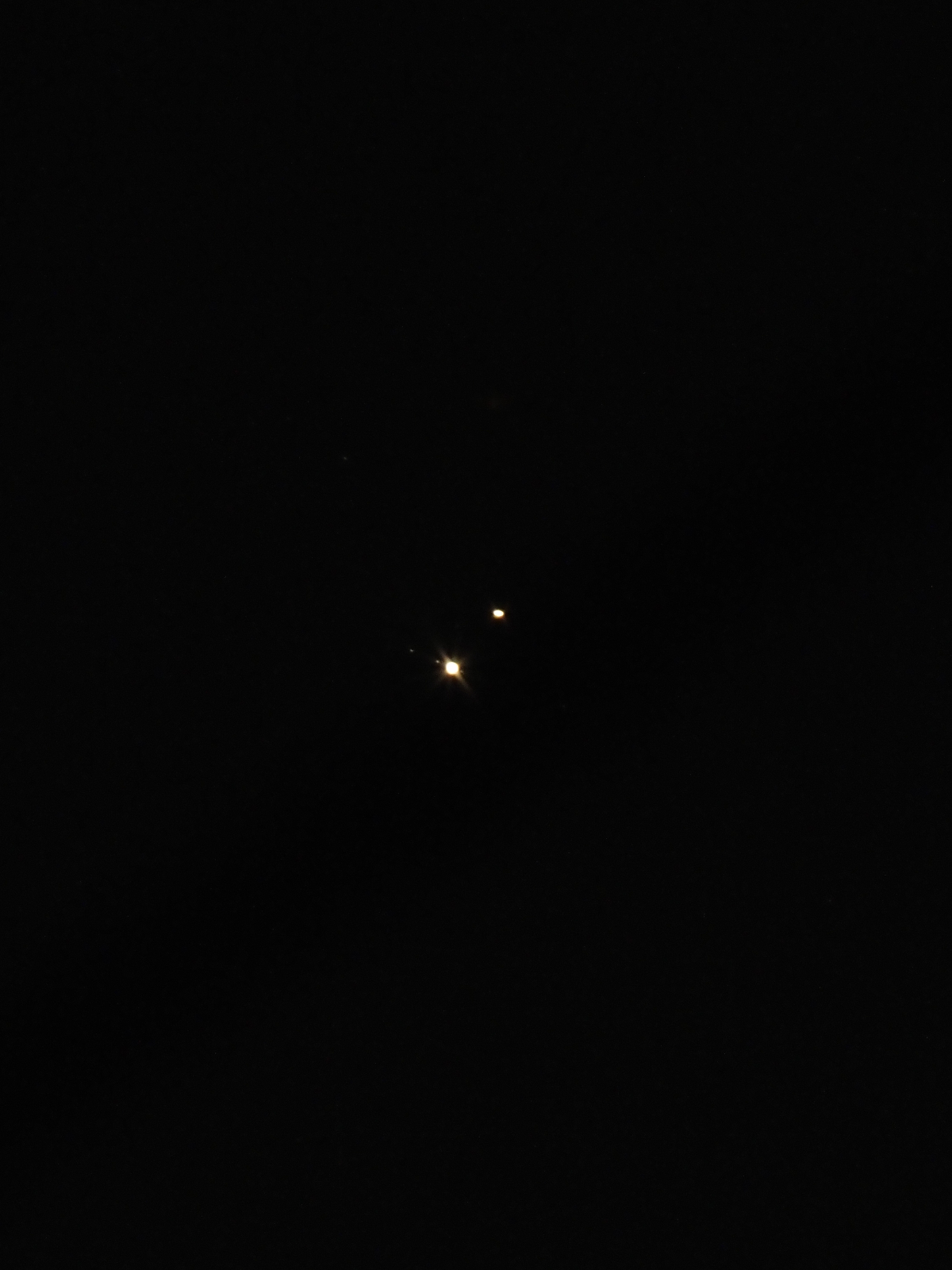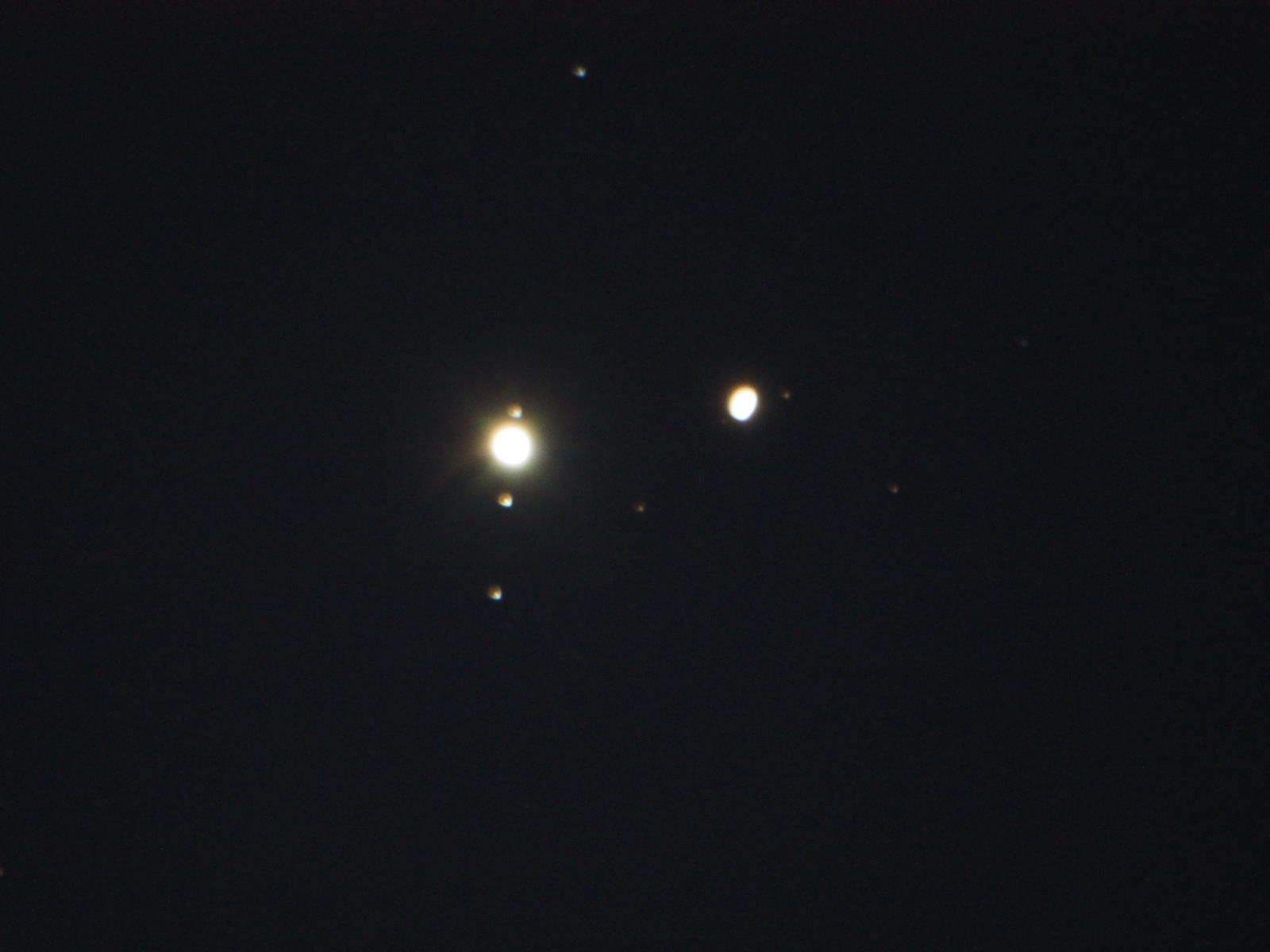 On December 22 I tried again: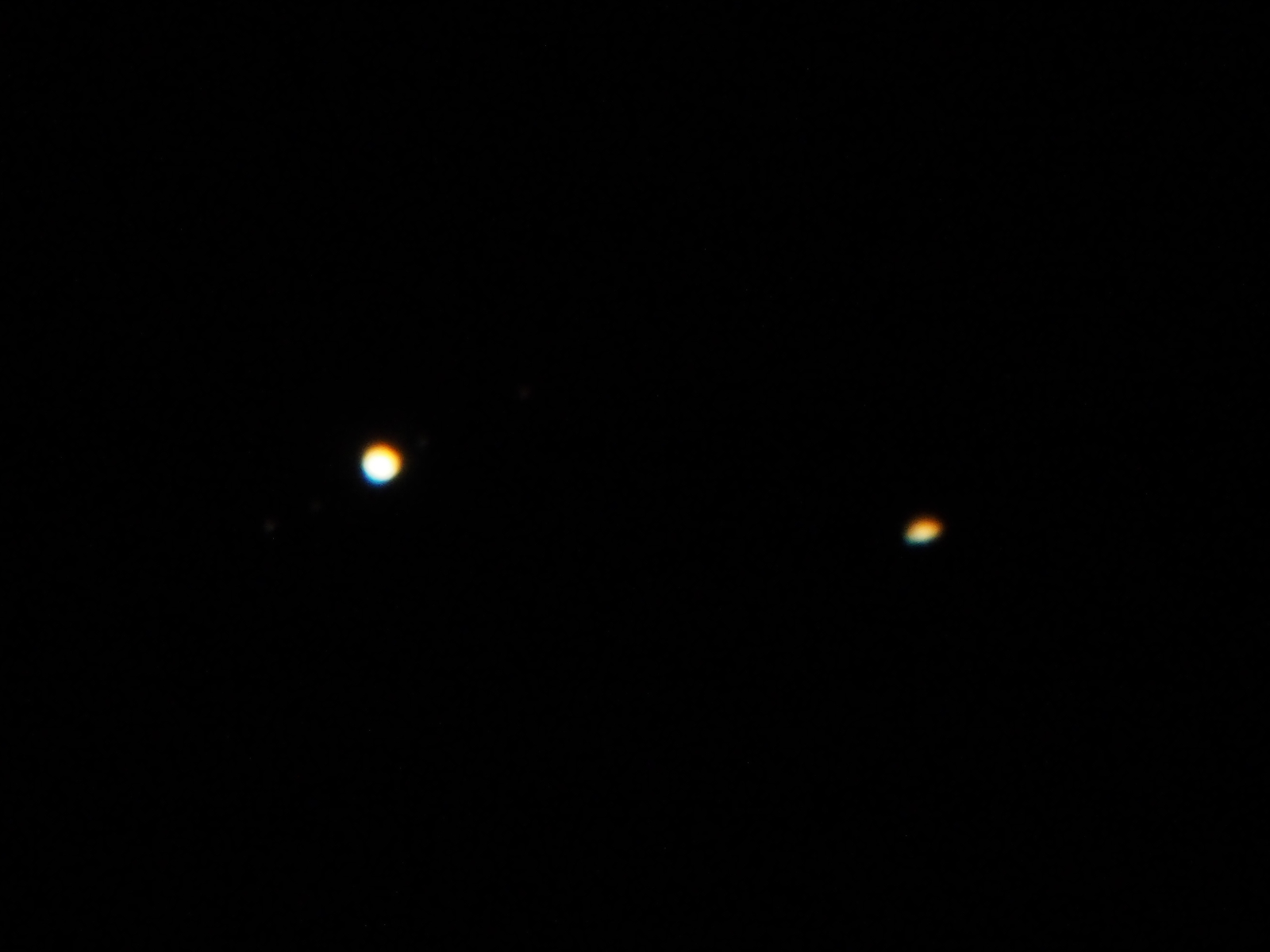 In passing I sometimes tried to get pictures of the Andromeda Galaxy, but I had difficulty with the targeting: