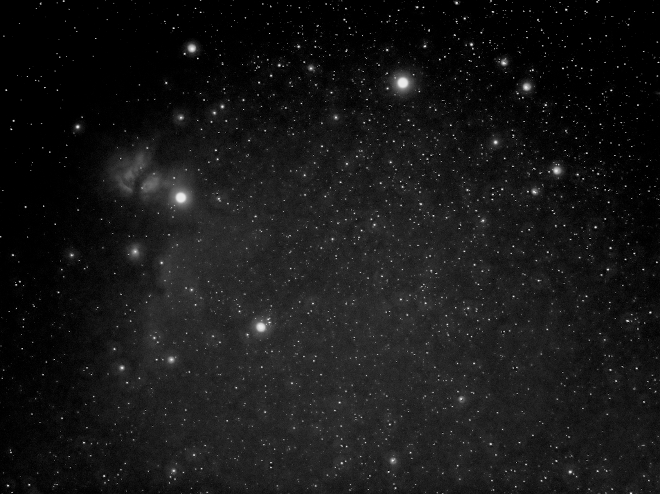 The Horsehead Nebula is a difficult object for purely visual observation, and I have never managed to actually see it.  But amateur astronomy has advanced tremendously over the 30 years since my first telescope, especially astrophotography.  This photo only shows the faintest blurry image of the Horsehead, but, as you can verify from the screenshot below, it's the real deal!
Below is a view from Stellarium (free planetarium software) of the same area.  I've rotated and scaled the image to match the photo.
Interestingly, an inch or so to the left of the star Alnitak below is another fairly bright orange star.  It is much dimmer in the photograph above than in the graphic below.  It is, in fact, the variable star V1197 Ori.  Apparently I caught it on a lower brightness phase.