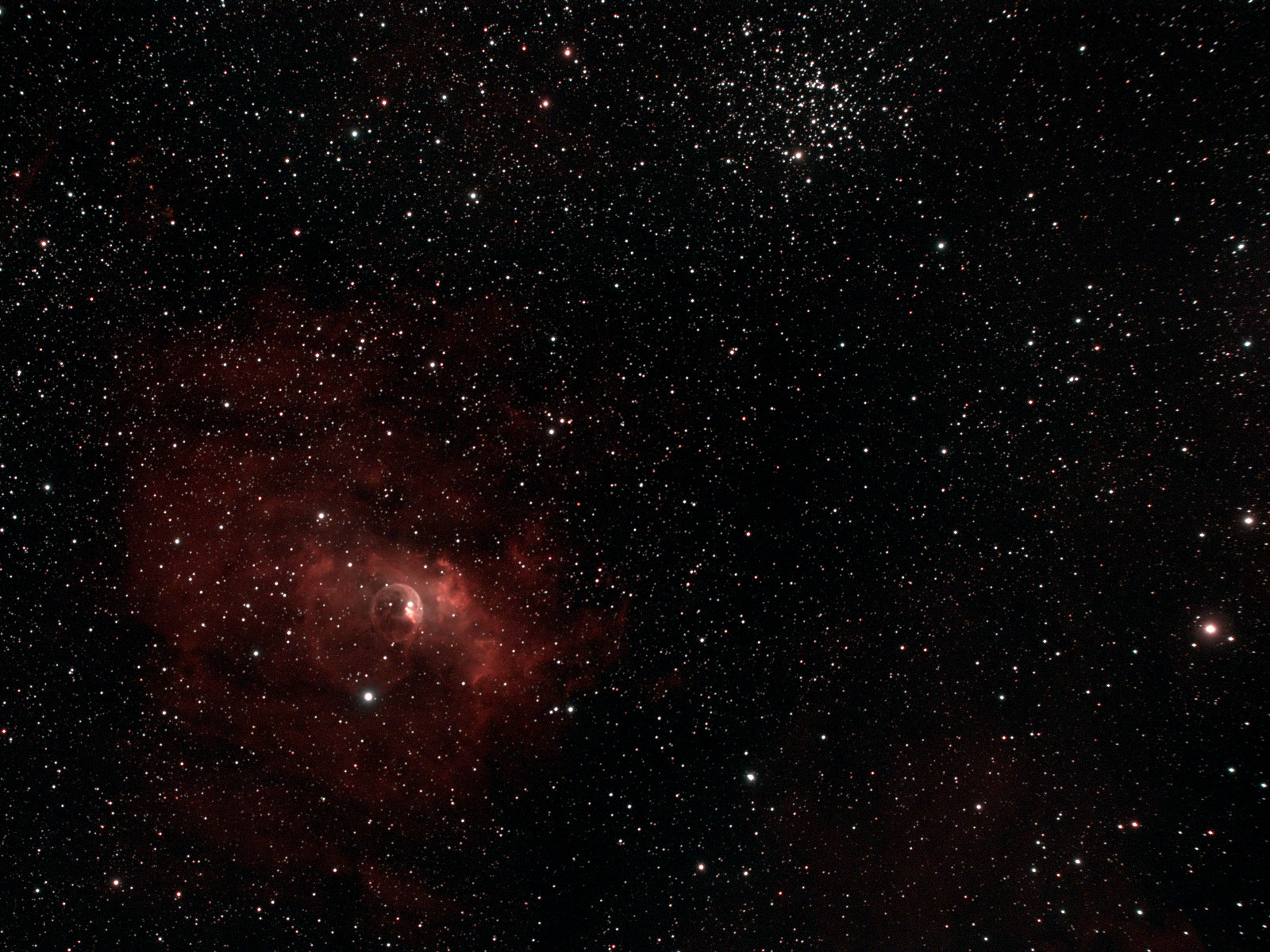 NGC7635, the "Bubble Nebula", is towards the lower left, and M2 is the open cluster along the upper right side.
The Hubble has, as usual, produced a lovely rendition of the Bubble — I guess we could call it the "Hubble Bubble".
On a different note, the New Space Telescope has dropped its first images, and they are spectacular, as expected. Ditch astrophotographers such as myself tremble in awe. Several side-by-side comparisons of HST and NST images show wonderful improvements in clarity and detail. Stephan's Quintet has special significance to me because it is the most difficult object I ever saw visually, back many years ago when my eyes were better and I had a 10″ Dobsonian. It was only discernable with averted vision, but definitely there.
However, the Hubble images are still as exquisite as they ever were. The universe has wonders at every scale — it is a fractal of wonder. The Hubble reveals wonders at its scale. The New Space Telescope reveals wonders at a different scale. And My Little Telescope (MLT) reveals wonders at its scale.