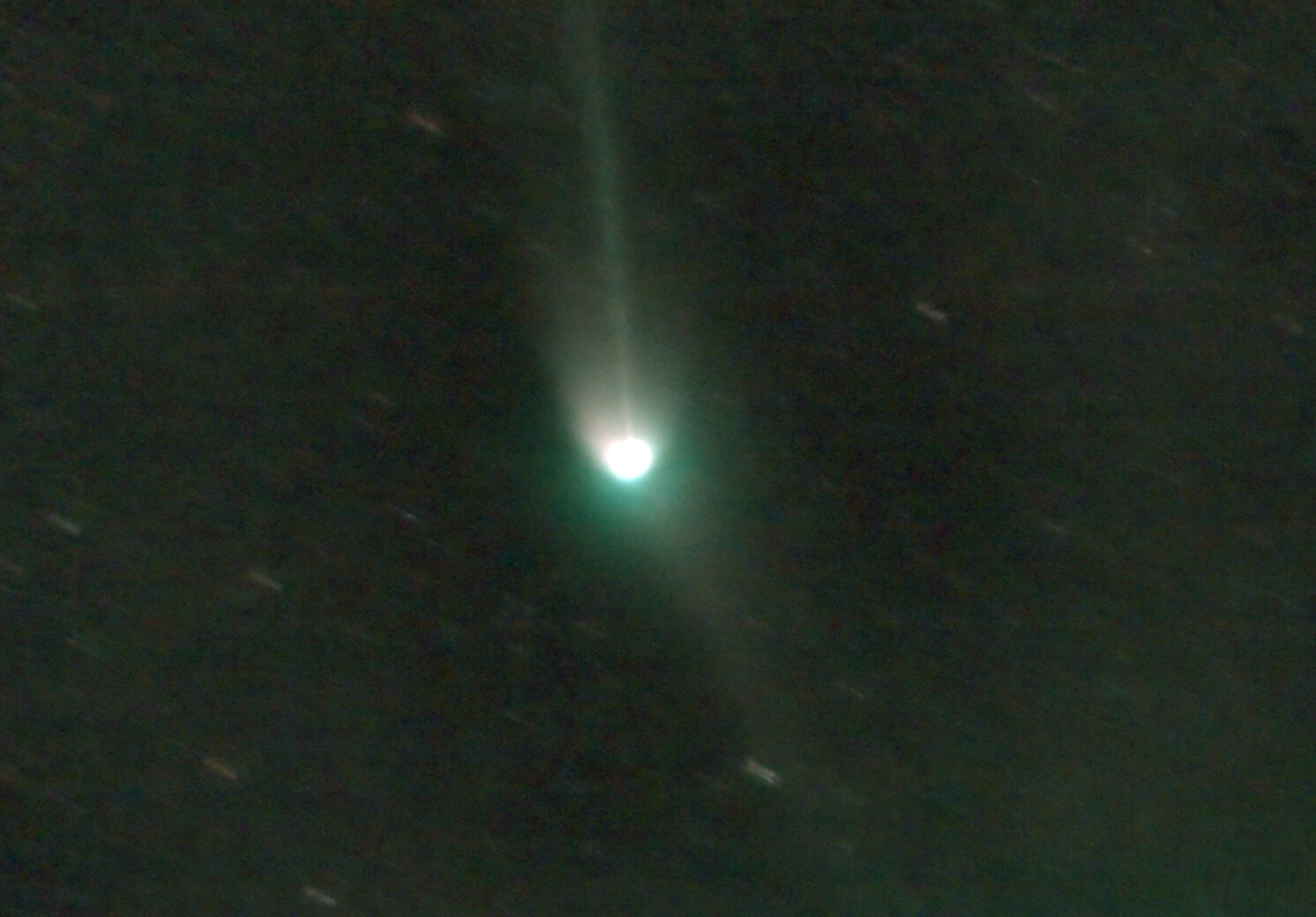 Comet C/2022 E3. Not a very good picture. Some faint star streaks and a stationary, vaguely comet-like blob.
Here's an image of the comet moving against a stationary background of stars. Same data, just processed differently: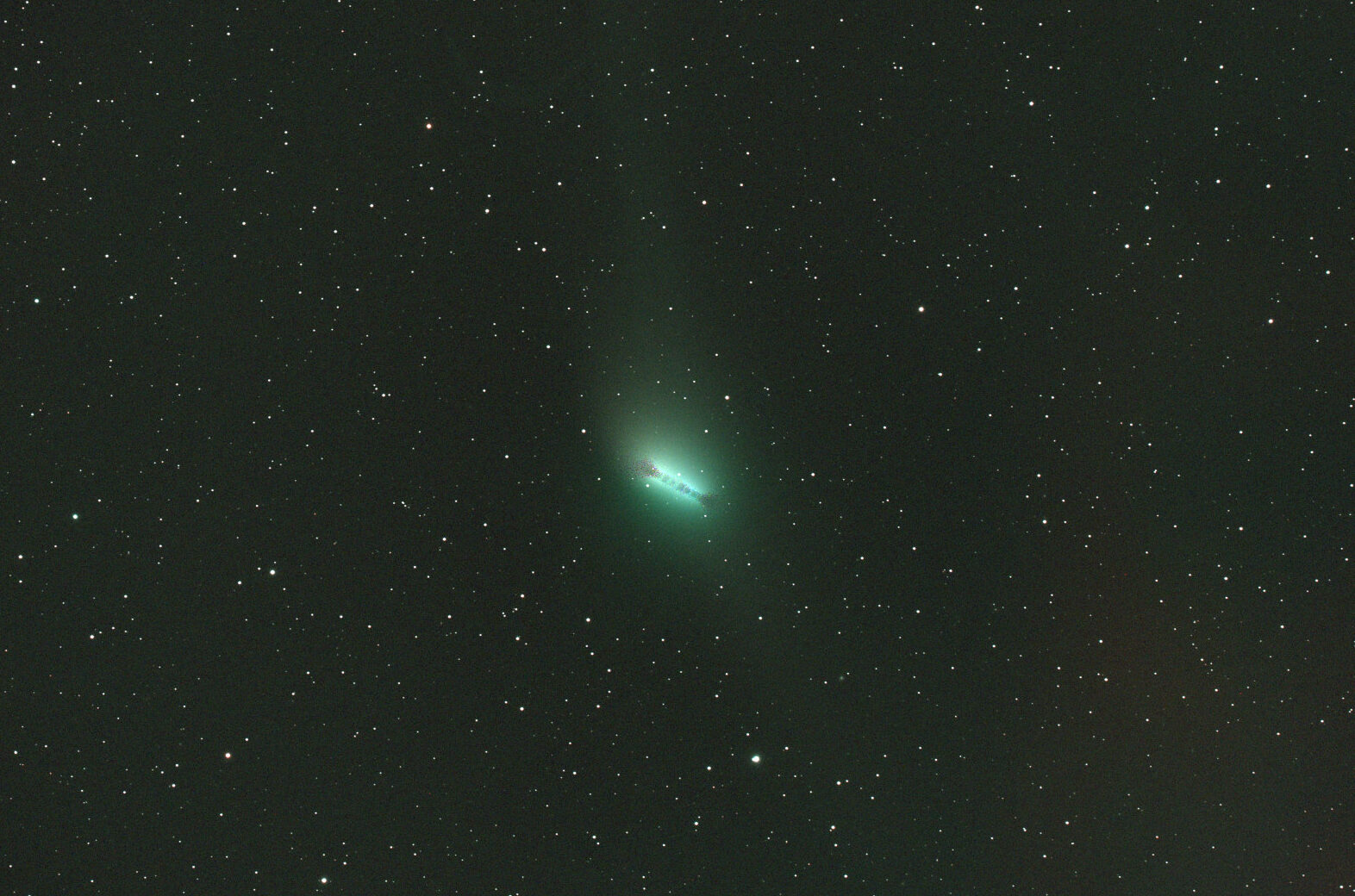 For the record, this is also comet C/2022 E3, not an exotic galaxy. The comet moves this much in about half an hour.
There are some tutorials on youtube about how to combine images like these into a composite with stationary stars and a stationary comet, but given the low-quality image of the comet, it probably isn't worth it. Still, it would be educational. I have another run of exposures I may try to process. Best prepare for disappointment…