A colorful mosaic; an extreme magnification of an image of space at the edge of a galaxy. Two prominent stars, some bright spots that are probably just defects in the sensor, or maybe where a cosmic ray hit and produced a single bright flash. Mostly, this is just visual noise.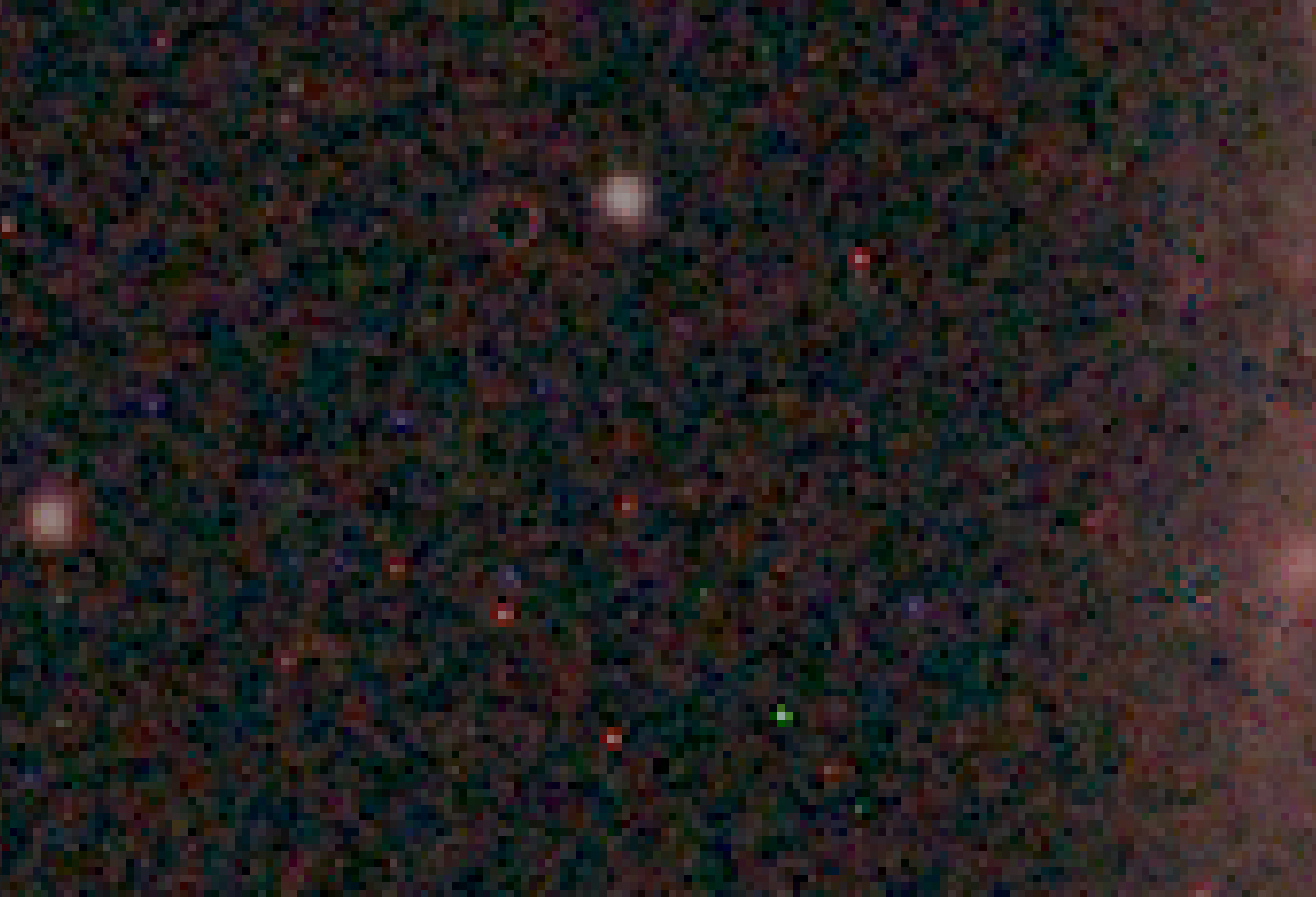 Here's a different version, where the individual pixels have been smoothed: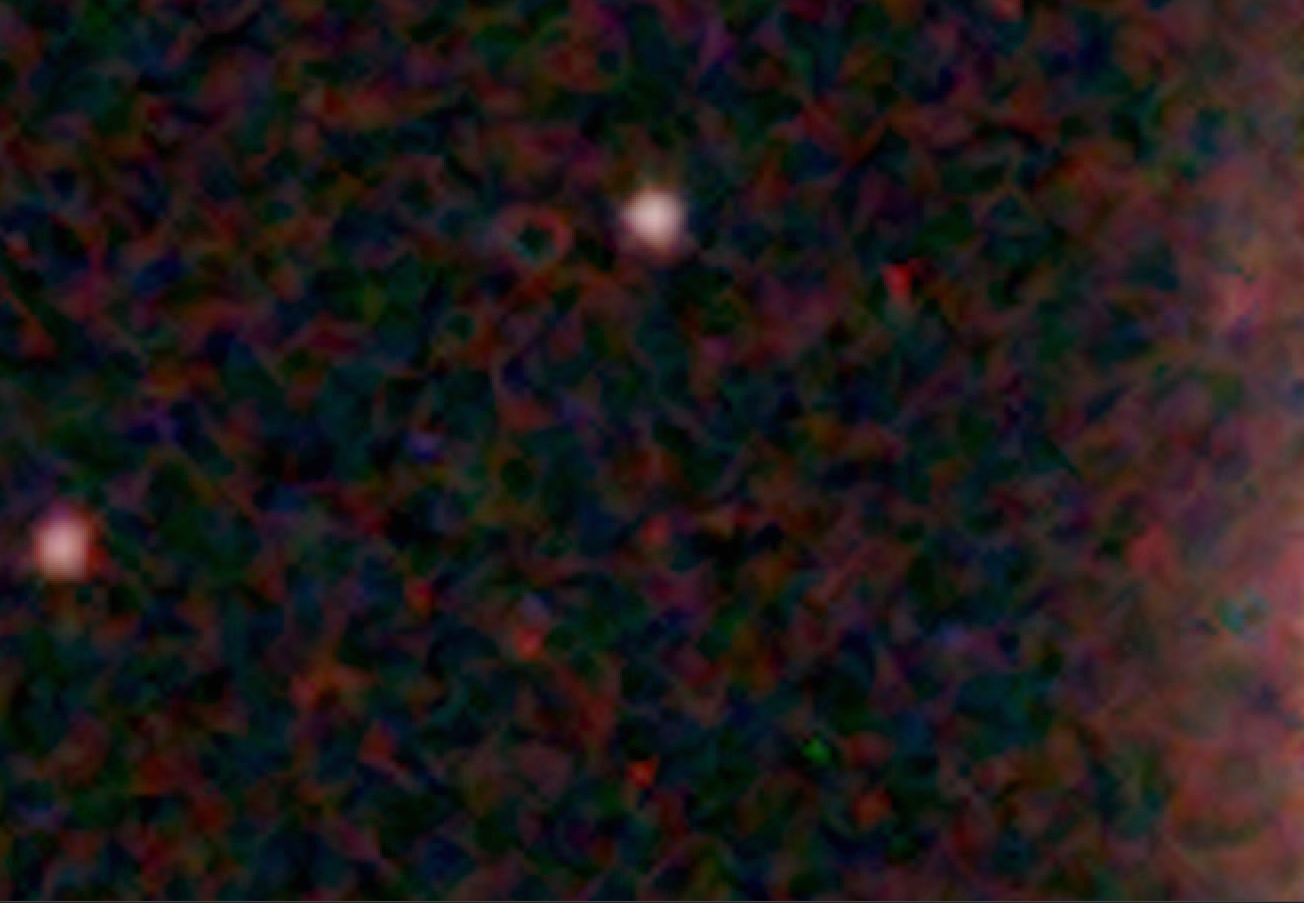 A prettified instantaneous snapshot of the quantum noise roiling across the sensor. Perhaps if I could make a movie, these would be tiny agitated multicolored ripples. But the two stars would remain, hard reminders of a real world, and the brightness at the right edge would also remain, testifying to that galaxy — M108, I've heard — off-screen to the right.
Edit: I've since discovered that one of those stars must be an image-processing artifact. So much for reality.