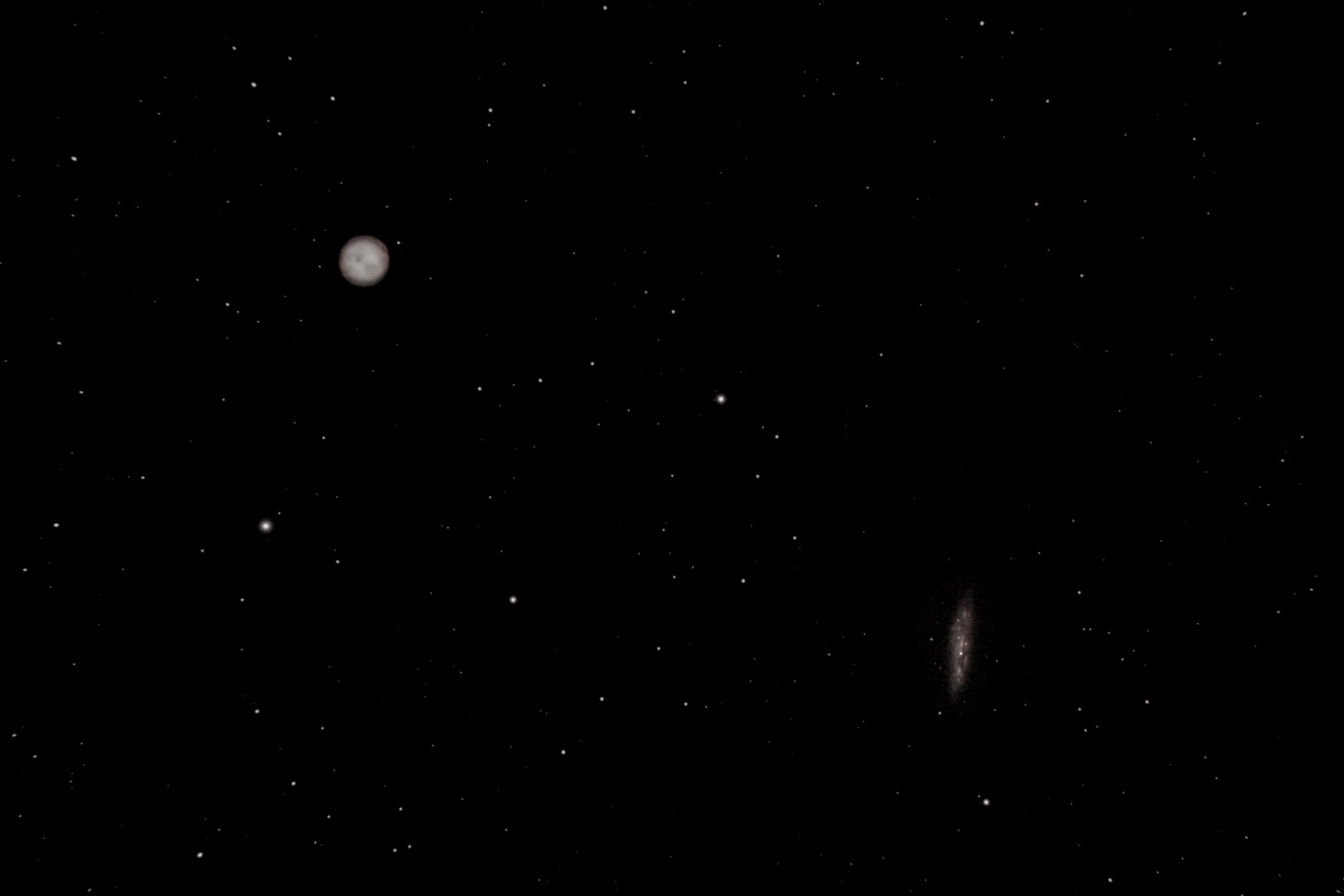 M97 is also known as "the Owl Nebula" — you can barely see the two eyes. M108 is known, for some reason, as the "Surfboard Galaxy". North, by the way, is to the right.
M108 is also the galaxy on the left edge of the images I posted yesterday. The image yesterday was a failed attempt to integrate 14 separate exposures; the image above was a successful attempt to integrate 16 (different) exposures. Yesterday's failure haunts me — I worked on it for hours. Here's a cut from the above image of approximately the same aspect: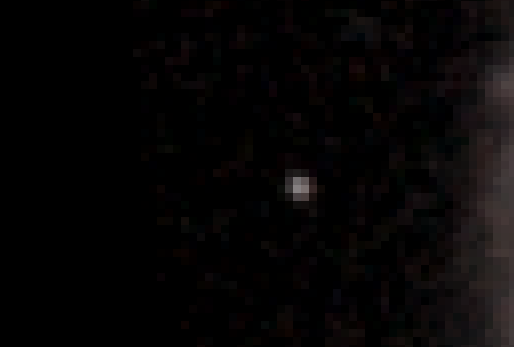 Striking, to me at least, is that there were two stars in this region in yesterday's image, but only one here. I'm pretty sure that this image is a better reflection of reality…  Perhaps that is a clue about what I was doing wrong!